Leather Making Activity
Thank you to Over 3s parents for helping out with the leather making session and to one generous mother in particular for donating the leather stamps and the leather for us to cut up and do mark making.
It was brilliant to see parents collaborating with their children. Next stop, leather jewellery!
All smiles at the Father & Son Leathersmiths workshop!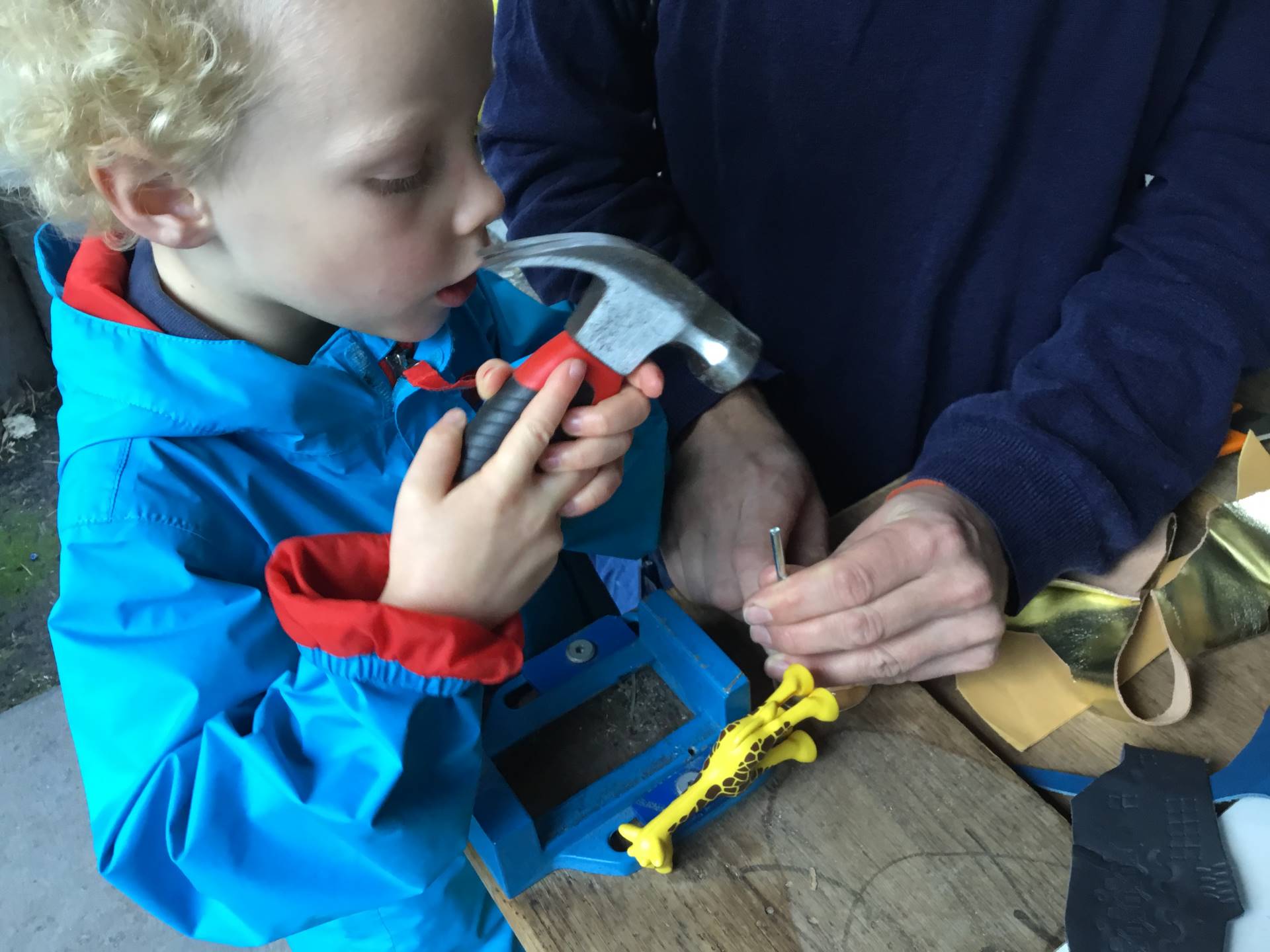 Hold it steady Daddy!